THE DIVINE IMAGE
saatchi gallery,london
september 2017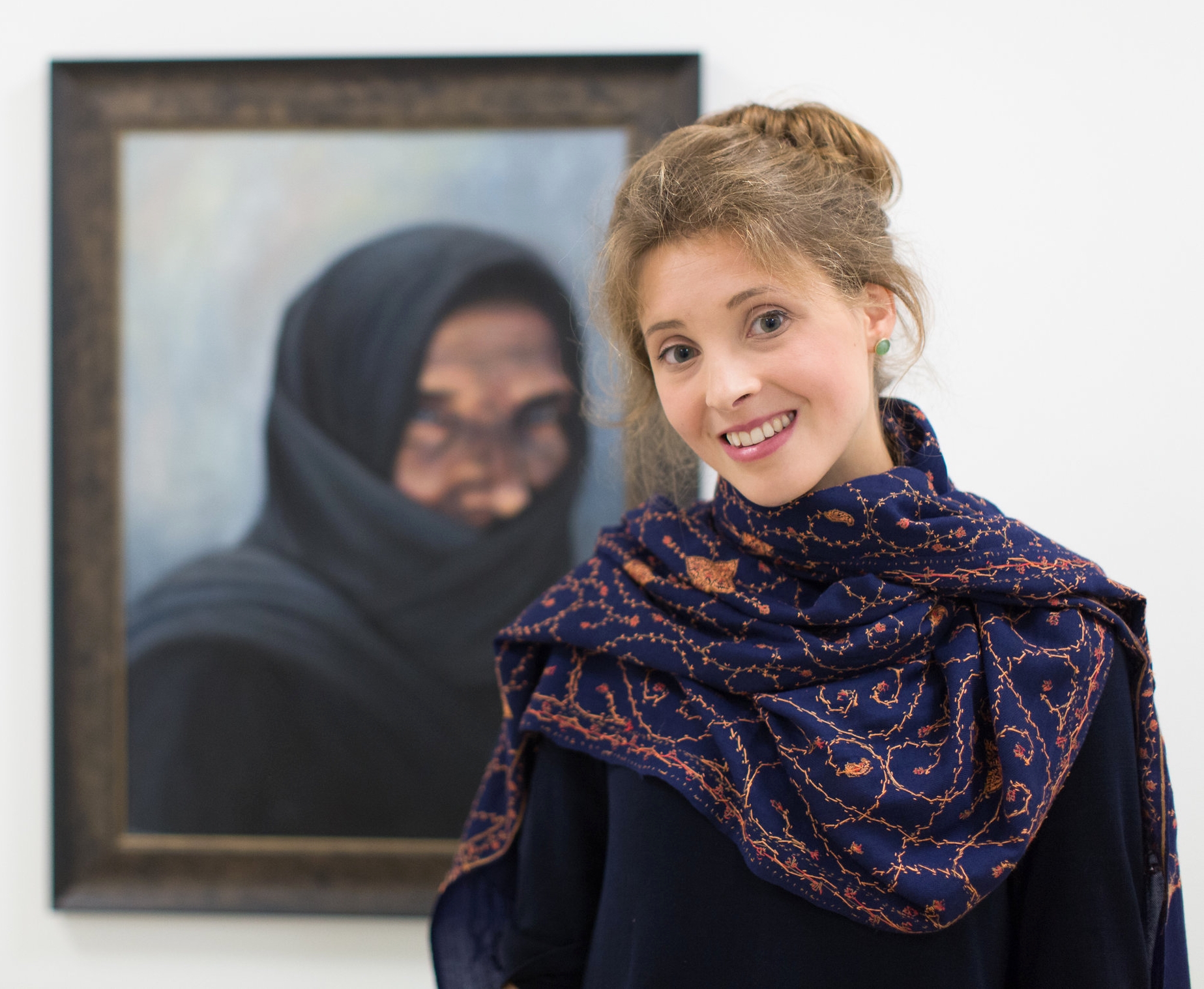 the crypt gallery, st pancras
june 2016
Hannah exhibited her portrait paintings from refugee camps in Jordan and Calais alongside her art projects with Syrian refugees. The exhibition was sponsored by One Young World.
The exhibition featured on London Live TV, ITV News and Sky News. Hannah was also part of The Female Lead 20 in their 20s series.
Hannah's article for the RSA on the human face of the refugee crisis can be read here
The Divine Image exhibition has also been shown in The Scottish Parliament, St Stephen's Walbrook, Legatum Institute and Ashurst law firm in London.
Hannah's speech in the Scottish Parliament for her exhibition during Refugee Week 2017 can be watched below:
DURHAM CATHEDRAL
During her final year studying History and Arabic at Durham University, Hannah's paintings were on display in Durham Cathedral April - May 2015.
DURHAM CASTLE
March 2015, the painted UNHCR refugee tents were exhibited in Durham Castle alongsde Hanah's portraits of Syrian refugees she met in Jordan.
EMPTY SHOP | durHAM
Hannah's first exhibition was held in Empty Shop in Durham to raise money for the Oxfam Syria Appeal, November 2014.